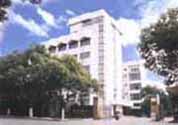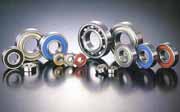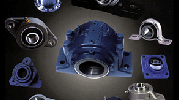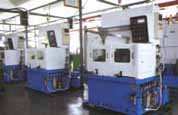 We are reputed manufacturer and exporter of stainless steel or chrome steel ball bearings, pillow blocks, track roller bearings, ceramic ball bearings, needle roller bearings, and spherical plain bearing. All designed and manufactured to conform the standard of ISO9002, and all international standard. Our stainless steel bearings & pillow blocks ceramic bearing are mature products, which is wide used in pharmaceutical and chemical machinery,medical machinery, food industries, car washing machine, mine machinery and all kinds of driving machinery. Each year now we deliver millions of Dollars of all kinds of bearings & pillow blocks to our customers in America, Europe, Australia, Japan, South Korea, and the Middle East of Asia.
Our ball, needle, cylinder bearings were named brand"C & U", "NF", "SLZ", pillow blocks were named brand "LD", "LDK", We are pleasure to manufacture and handle special bearing & pillow block to conform customer's demands. We welcome all customers: local agents, manufacturers, distributors, and end users to contact us.
You will be fully satisfied if you establish business relations with us!
Our company specialize in bearing and mechanical parts in China, we have more than 20 years experience, we contacted 50 machinery factories was the earliest manufactoring and processing bearing international trade in China. we are located in Suzhou city, Jiangsu province which is the fastest developing area in China, where is only 110 kilometers from Shanghai port, China.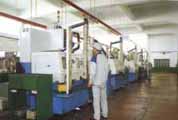 Contact Details
Comapny name: Suzhou (China) SLZ Machinery Co., Ltd.
full Address: No.7 Dong Xiao Qiao Xia Tang, Shi Zi Jie, Suzhou,215006 China
Tel : 0086 512 61155723; 65213180
Moviphone: 0086 (0) 13914074053
Skype phone : gsiec1
Fax: 0086 512 65155198; 65213180
MSN: order@bearingsworld.com
Homepage: http://www.bearingsworld.com
Email Address(es):
Key Contact:
Mr Dong Yuexian
Sales Manager
Mr Yunfei
Marketing Executive
Ms Lu, anney
Marketing Executive